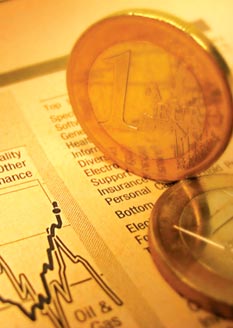 Equicom Savings Bank, Inc.
Equicom Savings Bank, Inc. is a duly licensed thrift bank majority owned and controlled by Equicom Group and Mr. Antonio L. Go. Mr. Go has an extensive banking track record, having been the former Chairman of Equitable PCI Bank. Mr. Go was also Founder and President of Equitable Card Network, which was established in 1989. It was the Philippines' leading credit card company and also had the distinction of being the only card issuer which carried the four major global credit card brands – VISA, MasterCard, American Express and JCB. Mr. Go was a member of the Executive Committee of VISA International Worldwide, Chairman of VISA International Asia-Pacific from 1998-2005 and was a director since 1980.
Mr. Go is the Chairman of the Equicom Savings Bank Board, while Mr. Rene J. Buenaventura, the former President & CEO of Equitable PCI Bank, is the Vice Chairman.
Currently, Equicom Savings Bank has its main office branch in Makati and sixteen other branches in Luzon, Visayas and Mindanao. Within one (1) year from acquisition by the Equicom Group, the Bank has achieved phenomenal growth from three (3) to seventeen (17) branches and is still growing. It has deployed ATMs in all its branches and selected offsite locations and is targeting to deploy a total of thirty (30) ATMs within two (2) years from its acquisition. EqB cardholders can access over 9000 ATMs nationwide through its network affiliation with BancNet, MegaLink and Expressnet, and over 1 million VisaPlus ATMs worldwide. At present, it is upgrading its logistics and support systems as it continues to widen its multi-service delivery channels, which would include E-Banking Service (Mobile and Internet banking), Cash Management Services (Deposit Pick-up Service, Payroll Service, and Check-writing Facility), Remittance Services, and acceptance of Bills Payment." The Bank sees rapid growth in the next five years, eventually becoming the preferred bank of SMEs (small and medium- sized enterprises) and consumers as well.
Products & Services
Deposit Products
ATM Savings Account
Savings Passbook
Regular Checking
Automatic Transfer Account
Kiddie Builders Savings Account under Deposit Products

Card Products
Equicom Credit Card
Equicom Key Card
Equicom Cash Card
Equicom Gift Card
Investment
Time Deposit
Business Loan
SME Business Loan
Consumer Loans
Salary Loan
Personal Loan
Housing Loan
_______________________________________________________________
Equicom Savings Bank
www.equicomsavings.com

Corporate Offices
G/F Renaissance Building
215 Salcedo St.
Legaspi Village, Makati City
Tel. Nos. 812-6404, 812-2320, 812-3681, 812-1557

Main Office Branch
G/F ODC International Plaza
219 Salcedo St.
Legaspi Village, Makati City
Tel. Nos. 893-2540, 893-2541, 893-9088
Rainelda Inez-Graves
inez@equicomsavings.com.ph
Branches:
Metro Manila

Alabang Branch
G/F Skunac Building
Alabang-Zapote Road
Tierra Nueva Village
Cupang, Muntinlupa City
Tel. Nos. 807-1952, 807-1961
Charmaine A. Fule
fule@equicomsavings.com.ph
Ortigas Ave., Extension - Cainta Branch
#1 Santol St., corner Ortigas Ave. Extension, St. Anthony Subd.
Brgy. San Juan, Cainta, Rizal
Tel. No.: (02) 661-4257; Telefax No.: (02) 584-8815
Maria Elena J. Fernandez
fernandez@equicomsavings.com.ph
Diliman Branch
Matalino Street corner Malakas Street
Diliman, Quezon City
Tel.: (02) 922.0817 | Telefax: (02) 922.0820
Rosario S. Bautista
rbautista@equicomsavings.com.ph
Kalookan Branch
G/F Aurelio Bldg. III
11th Ave. cor. Rizal Ave. Ext.
Grace Park, Kalookan City
Tel. No. 366-0032,
Telefax 366-0085
Ma. Luisa N. Felizardo
felizardo@equicomsavings.com.ph
Las Piñas Branch
G/F RCS Arcade II
Alabang-Zapote Road
Pamplona, Las Piñas City
Tel Nos. 872-1103, 872-0165
Glicerio C. Vicente
vicente@equicomsavings.com.ph
Legarda Branch
G/F Ultima Bldg.
Legarda cor. San Rafael Sts.
Quiapo, Manila
Tel. Nos. 734-8247, 734-7806, 734-7865
Orlando R. Javier
ojavier@equicomsavings.com.ph
Luzon

Calamba Branch
G/F Waltermart Center
Real St. Brgy. Real
Calamba, Laguna
Tel. No. (049) 545-2343, 545-2994, (02) 420-8202
Melanie P. Elizondo
elizondo@equicomsavings.com.ph
Lipa Branch
G/F Hotel Gregorio
C.M. Recto Avenue
Lipa City, Batangas
Tel. Nos. (043) 784-1468, 784-1482
Joselito B. Cobarrubias
cobarrubias@equicomsavings.com.ph
Sta. Rosa Branch
Upper G/F Waltermart Center
San Lorenzo Village, Balibago Rd.
Sta. Rosa City, Laguna
Tel. No. (049) 534-1273
Telefax No. (049) 534-1272
Manila Line (02) 520-8505
Tomas K. Javier
javier@equicomsavings.com.ph
Visayas
Cebu Branch
The Strip
President Osmeña Blvd.
Cebu City
Tel. Nos. (032) 255-5011, 412-2736, 412-2735
Lirio E. Du
du@equicomsavings.com.ph
Iloilo Branch
G/F Alexa Business Center
Ledesma cor. Quezon Sts.
Iloilo City
Tel. Nos. (033) 336-8135, 338-0046, 336- 7563
Vincent A. Flores
flores@equicomsavings.com.ph
Mandaue Branch
G/F Mitsubishi Motors Building
M.C. Briones St., Highway Maguikay
Mandaue City, Cebu
Tel. Nos. (032) 346-8741, 345-6465, 344-7081
Lourdes S. Turno
turno@equicomsavings.com.ph

Mindanao
Cagayan de Oro Branch
G/F Pelaez Commercial Arcade
Cruz Taal cor. Tiano Brothers Sts.
Cagayan De Oro City
Tel. Nos. (088) 857-4135, 857-4136, 857-4137
Ma. Lirio E. Du (concurrent)
du@equicomsavings.com.ph
Davao Branch
G/F Chimes Specialty Store
Gov. Sales St. cor. Sta. Ana Ave.
Tel. No. (082) 222-5477, 227-0265
Telefax No. (082) 222-5466
Corazon L. Costan
costan@equicomsavings.com.ph
Board of Directors
Antonio L. Go
Chairman
Rene J. Buenaventura
Vice Chairman
Members
Amb. Roberto R. Romulo
Dr. Roberto K. Macasaet
Dr. Kenneth Y. Hartigan-Go
Atty. Darwin R. Bawar
Esther W. Go
Mina C. Figueroa
Atty. Marian Joanne K. Co-Pua
Senior Management
Elizabeth E. Coronel
SVP / Officer-in-Charge

Antonina M. Cabuyadao
SVP, Head - Retail Banking Group

Alan David L. Matutina
SVP, Head - Consumer Finance Division

Serafin L. Bernardo IV
VP, Head - Operations Division

Maria Clara D. Chua
VP, Head - Account Management Division

Joselito B. Cobarrubias
VP, Area Head - Retail Banking Group

Maria Lirio E. Du
VP, Area Head - Retail Banking Group

Vincent A. Flores
VP, Retail Banking Group

Rainelda I. Graves
VP, Area Head - Retail Banking Group

Orlando R. Javier
VP, Area Head - Retail Banking Group

Tomas K. Javier
VP, Retail Banking Group

Jessie A. Matibag
VP, Compliance Officer

Teresita M. Silbor
VP, Head - Payment Services Division

Lourdes S. Turno
VP, Retail Banking Group

Glicerio C. Vicente
VP, Retail Banking Group

Luz Mary Lou J. Agravante
AVP, Risk Division

Ma. Theresa F. Atienza
AVP, Payment Services Division

Karen Gerarda M. Ayson
AVP, Account Management Division

Rosario S. Bautista
AVP, Retail Banking Group

Corazon L. Costan
AVP, Retail Banking Group

Maria Rachelle A. Fajatin
AVP, Head - Treasury Division

Ma. Elena J. Fernandez
AVP, Retail Banking Group

John T. Florendo
AVP, Head - Credit Risk Division

Ma. Theresa G. Mangibin
AVP, Consumer Finance Division

Ma. Luz C. Mesa
AVP, Account Management Division

Czarina S. Ong
AVP, Head - Human Resource Division

Velma M. Vargas
AVP, Account Management Division

Teresita T. Tanbonliong
Executive Adviser, Payment
Services Division